Back to top
The IHG Owners Association is working hard to provide owners and operators with timely updates and useful resources during the COVID-19 crisis. In the past month, the business environment has been transformed due to this pandemic. Occupancy across the hospitality industry has taken a severe hit, and we cannot predict when the recovery will begin.
We have seen cancellations of major meetings and conventions, the suspension of hundreds of colleges, entire school systems and major sporting events as well as citywide prohibitions on large gatherings mandated by the Centers for Disease Control and Prevention (CDC) and World Health Organization (WHO).
As with crises in years past, public sentiment is fueling a "lock-down" mentality that will have repercussions, possibly for months to come. The hotel industry has responded well by prioritizing the health of our guests and hotel colleagues, but the near-term outlook for our business is uncertain. As a result, companies and governments alike are providing a number of resources to financially assist those seeing significant disruption to their business. Log into our members-only Online Community to read more. 
The Association will continue to advocate on your behalf, and to work closely with IHG's senior leadership on actions to mitigate lost business, save costs and extend compliance timeframes. While some progress has already been made, these discussions are still ongoing, and we will provide timely and accurate updates on further IHG policy changes as they become available.
We are better together. Stay informed with the latest updates and resources for COVID-19 through our Online Community, including a helpful members' Discussion Group, where you can share ideas and ask questions.
Helpful Global Resources for COVID-19
In addition to following CDC and WHO breaking news, information and guidelines, be sure to take the opportunity to review several helpful resources for hotels across the IHG estate:
Don't Miss Our Next Expert Session
Join us Tuesday, May 19 at 1 PM ET for our upcoming Expert Session with Paul Correa of Cost Segregation Services Inc. (CSSI). This webinar will dive into various provisions of the CARES Act to illustrate how hotel owners and operators can reduce income taxes and increase cash flow through cost segregation. Register through our Online Community. 
OWNER Magazine Special Edition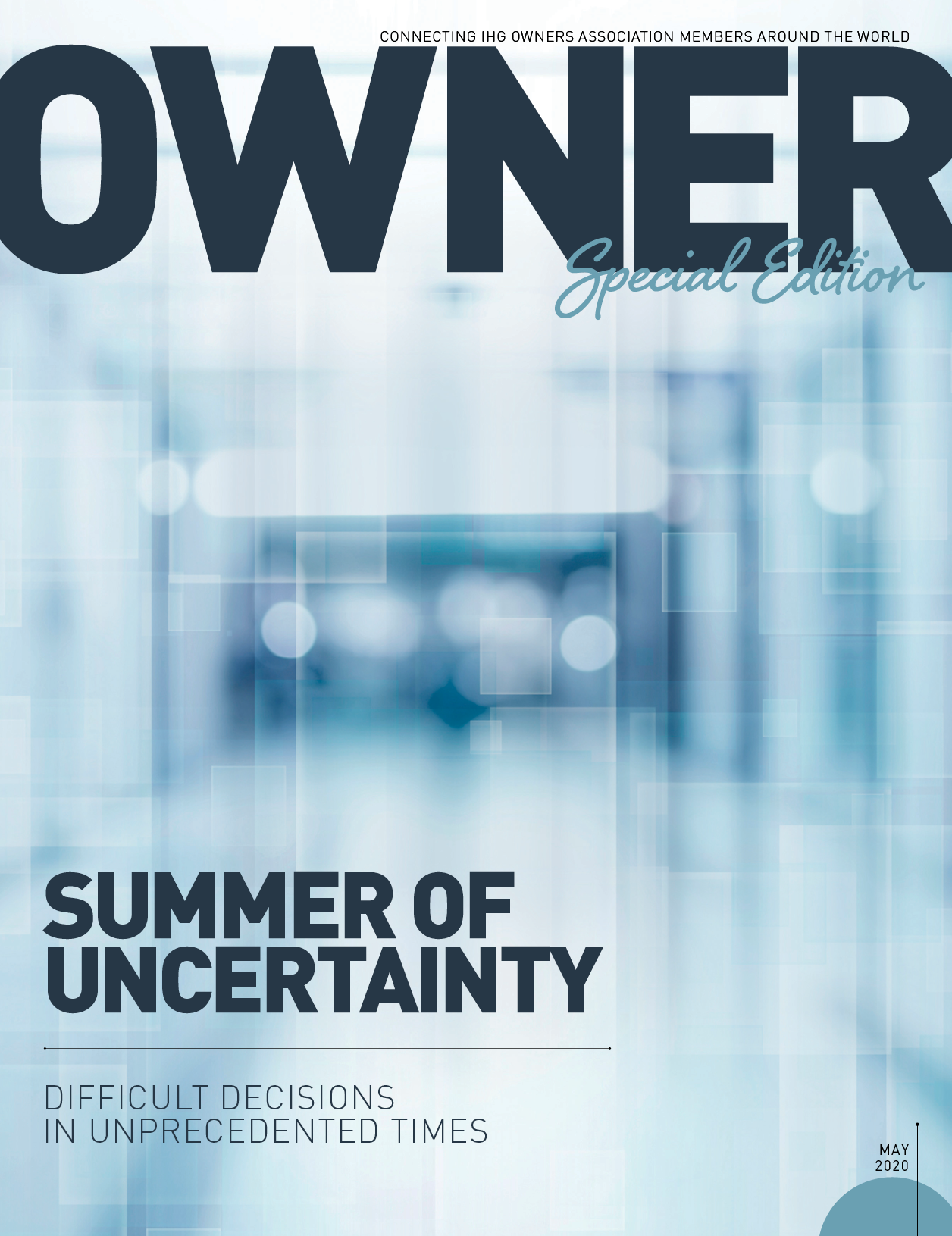 As the industry tries to understand and ultimately adapt to this new and uncertain business landscape, OWNER magazine spoke with the IHG Owners Association's 2020 Global Board of Directors' officers about how they are rising to meet challenges in both the short- and long-term.
From furloughing employees and temporarily closing hotels to effectively managing revenue and altering development plans, the officers share how they are making difficult decisions in this unprecedented time. Click here to read this Special Edition.
SBA Loan Programs
The Small Business Administration is offering two loan programs during the pandemic. The Payment Protection Program (PPP) and the Economic Injury Disaster Assistance Loan (EIDL) Program are designed to help owners cover monthly expenses during the duration of COVID-19. Learn more with these helpful resources.