Back to top
The IHG Owners Association is working hard to provide owners and operators with timely updates and useful resources during the COVID-19 crisis. In the past month, the business environment has been transformed due to this pandemic. Occupancy across the hospitality industry has taken a severe hit, and we cannot predict when the recovery will begin.
We have seen cancellations of major meetings and conventions, the suspension of hundreds of colleges, entire school systems and major sporting events as well as citywide prohibitions on large gatherings mandated by the Centers for Disease Control and Prevention (CDC) and World Health Organization (WHO).
As with crises in years past, public sentiment is fueling a "lock-down" mentality that will have repercussions, possibly for months to come. The hotel industry has responded well by prioritizing the health of our guests and hotel colleagues, but the near-term outlook for our business is uncertain. As a result, companies and governments alike are providing a number of resources to financially assist those seeing significant disruption to their business.
The Association will continue to advocate on your behalf, and to work closely with IHG's senior leadership on actions to mitigate lost business, save costs and extend compliance timeframes. While some progress has already been made, these discussions are still ongoing, and we will provide timely and accurate updates on further IHG policy changes as they become available.
Helpful Global Resources for COVID-19
In addition to following CDC and WHO breaking news, information and guidelines, be sure to take the opportunity to review several helpful resources for hotels across the IHG estate:
OWNER Magazine Special Edition
July 2020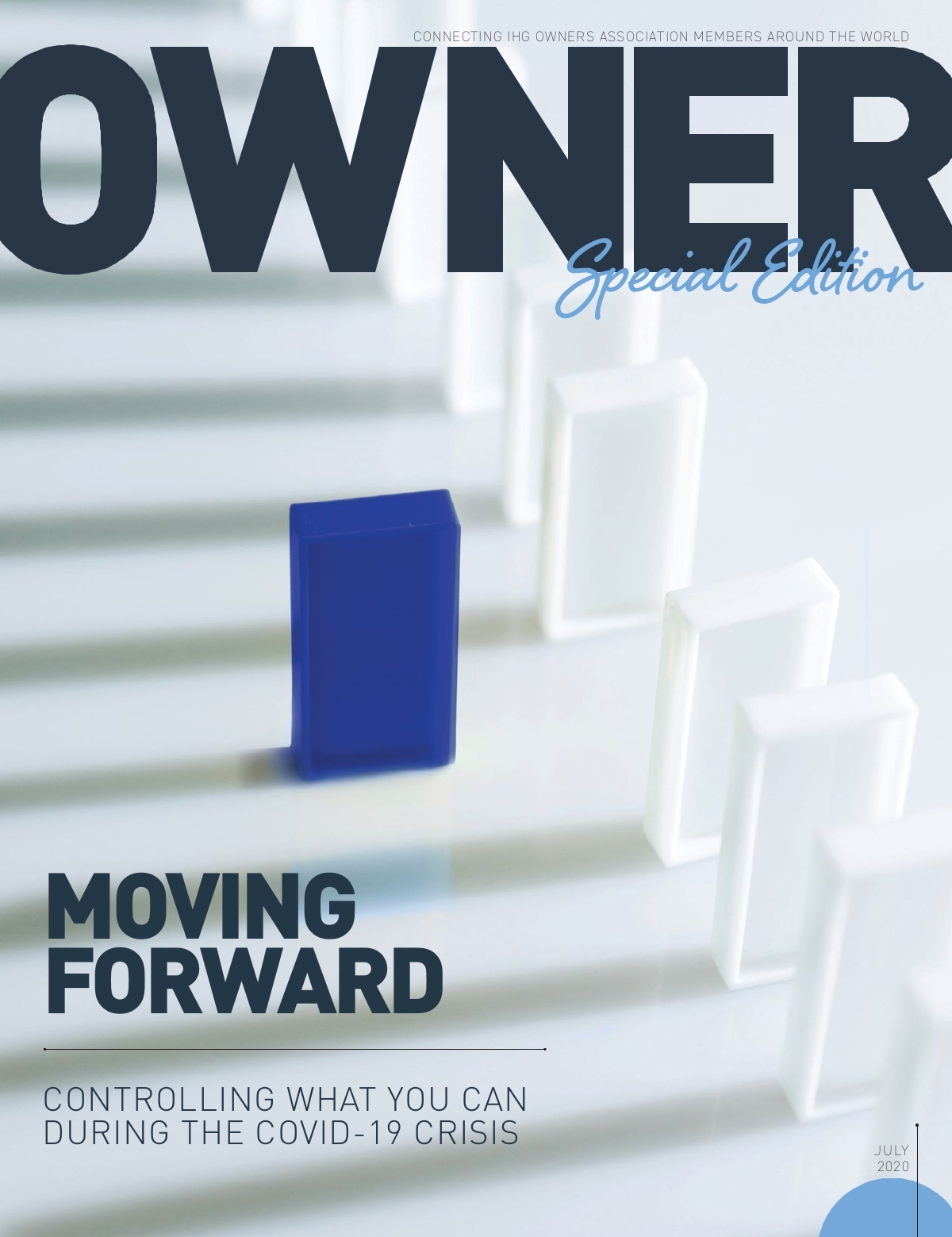 The latest Special Edition of OWNER magazine shares how owners and operators can persevere during this challenging time by focusing on factors within their control
The issue centers on the many ways the IHG Owners Association is keeping hoteliers informed and empowered and also includes articles covering Kalibri Labs data-driven perspective on the U.S. recovery, IHG's new approach to RFP season and the various ways hotels around the world are stepping up to serve their colleagues, guests and communities. Read the full issue here. 
May 2020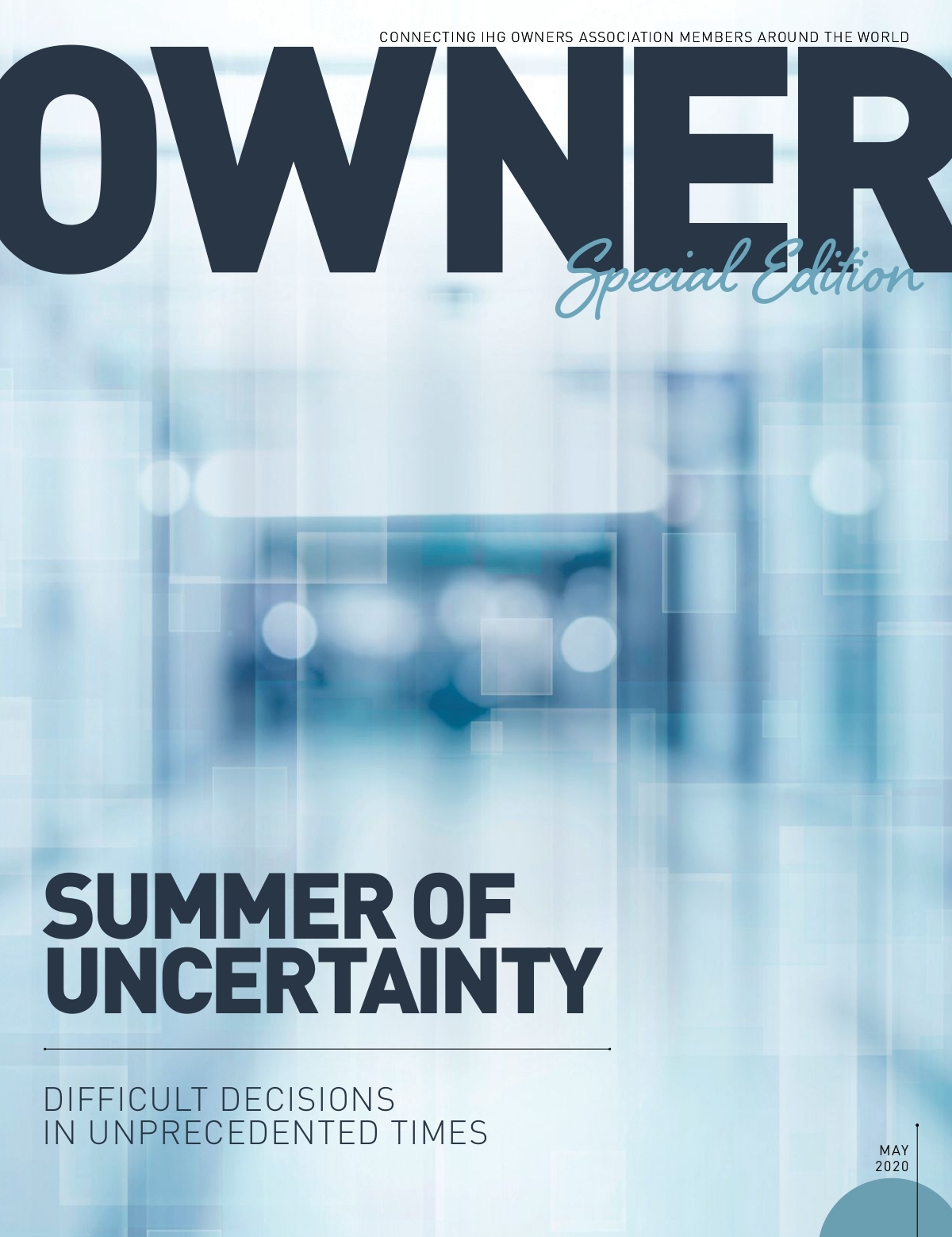 As the industry tries to understand and ultimately adapt to this new and difficult business landscape, OWNER magazine spoke with the IHG Owners Association's 2020 Global Board of Directors' officers about how they are rising to meet challenges in both the short- and long-term.
From furloughing employees and temporarily closing hotels to effectively managing revenue and altering development plans, the officers share insights on a range of pressing topics. Click here to read this COVID-19 Special Edition.