Back to top
The IHG Owners Association is working hard to provide owners and operators with timely updates and useful resources during the COVID-19 crisis. The business environment has transformed due to the pandemic, and while some markets have begun to see signs of recovery, occupancy in others remains severely depressed.
As with crises in years past, public sentiment continues to fuel a "lock-down" mentality. The hotel industry has responded appropriately by prioritizing the health of our guests and hotel colleagues, but when a full recovery for the industry will occur remains unclear. As a result, companies and governments alike are providing a number of resources to financially assist those seeing significant disruption to their business.
The Association will continue to advocate on your behalf, and to work closely with IHG Hotels & Resorts' senior leadership on actions to mitigate lost business, save costs and extend compliance timeframes. While some progress has already been made, these discussions are still ongoing, and we will provide timely and accurate updates on further IHG policy changes as they become available.
rgb(246,245,250)
Helpful Global Resources for COVID-19
In addition to following CDC and WHO breaking news, information and guidelines, be sure to take the opportunity to review several helpful resources for hotels across the IHG estate:
rgb(246,245,250)
OWNER Magazine
Q2 2021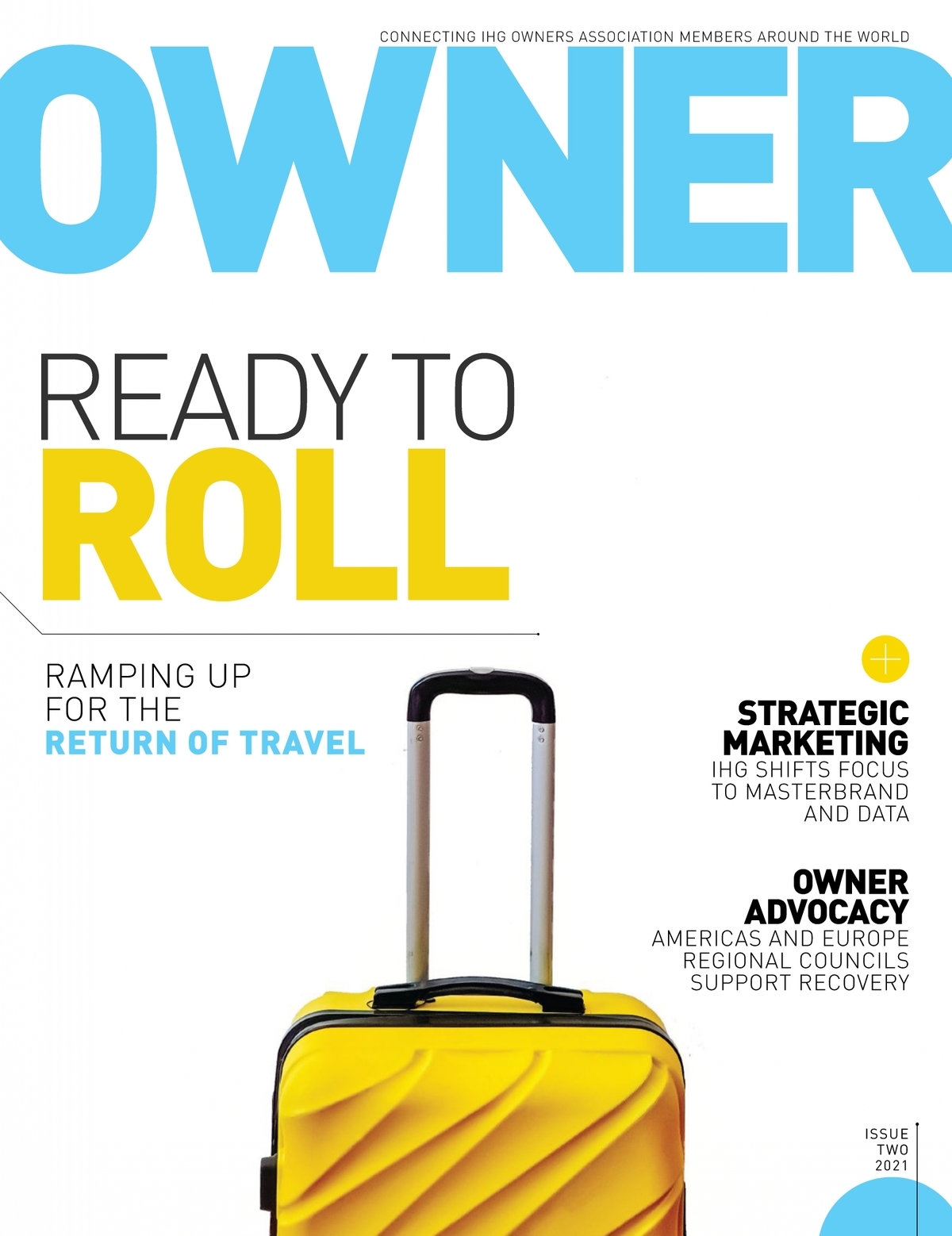 The latest issue of OWNER magazine centers on how hoteliers are switching gears from survival to recovery and preparing their properties for guests as vaccine rates increase, countries around the world reopen and travel resumes. Learn more about the challenges owners face as they increase staffing levels, see how the Association's Americas and Europe Regional Councils are supporting members in the transition and find the latest hotel performance trends with STR.
See a preview here and join the Association to access the full issue. 
rgb(246,245,250)
rgb(246,245,250)