Back to top
The Association and IHG have collaborated to give owners a way to efficiently manage and repurpose removal of outgoing renovation materials while simultaneously helping their local communities. Currently in its pilot phase, the Renovation Donation Initiative allows IHG brand hotels in the U.S. and Canada that are in the process of renovation or property improvement to donate furniture, fixtures and equipment to nonprofit organizations, including United Way Worldwide and Good 360.
Owners can facilitate re-purposing items such as lighting, carpeting, mirrors and beds that would ordinarily be discarded, reducing the amount of these materials reaching landfills as environmentally damaging waste. The initiative also supports the important work these non-profit organizations do in local communities, including workforce development and hospitality skills training programs. The Renovation Donation Initiative is part of True Hospitality for Good, IHG's new program for community work and charitable giving.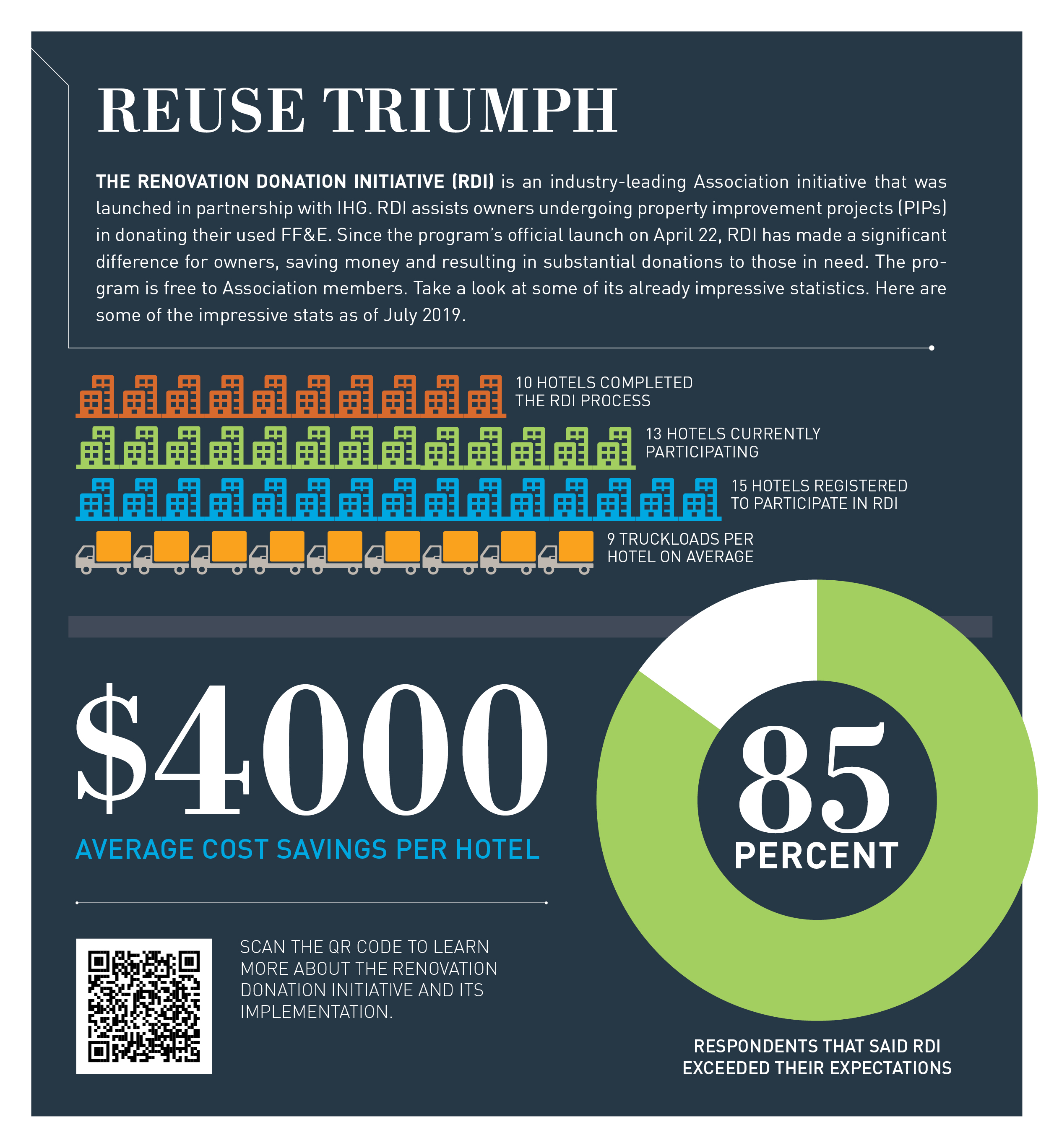 How It Works
To help illustrate this industry-leading initiative, we've created a comprehensive guide that provides you with a step-by-step overview of the RDI process along with a list of frequently asked questions to give you a better understanding of the program. For additional inquiries, please email rdi@ihgowners.org. 
Free to Members!
As a membership benefit, Association members can participate in the Renovation Donation Initiative free of charge, while non-member hotels will pay a nominal fee. Participating owners will work directly with a representative from the IHG Owners Association, who will coordinate both the pickup of items and the donation.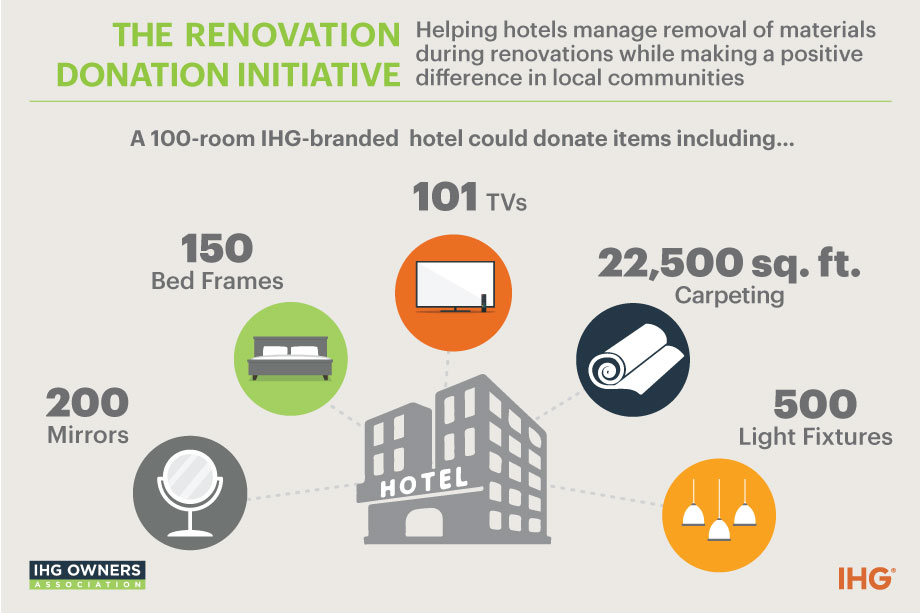 If you would like to be considered for the program in the U.S. and Canada, please fill out the form.