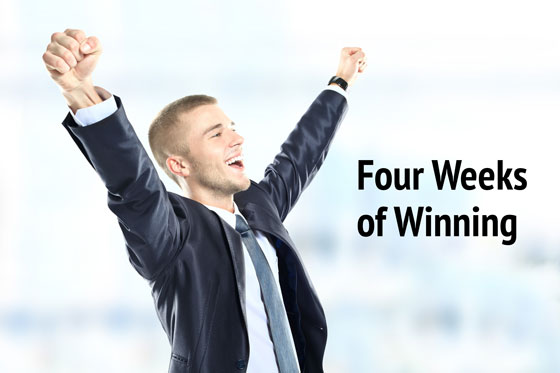 It's time to renew your 2019 IHG Owners Association membership! As one of the fastest-growing and most unique Associations in the hospitality industry with more than 3,500 IHG® brand member hotels, you don't want to miss the opportunity to stay connected to owners and operators from all over the world. We want you to continue to share your voice and be a catalyst for brand improvement— and to keep receiving the wealth of benefits (OWNER magazine, educational events, leadership training and more!) designed to help maximize your investment in your IHG brand hotel.
To show our appreciation for your membership and to encourage early 2019 renewals, we've created our first-ever Four Weeks of Winning drawing to reward existing members who renew between October 16-November 12, 2018. Renew your 2019 Association membership during this time period and earn chances to win one of four prizes, including the grand prize of 50,000 IHG® Rewards Club points!
Here's how it works: Renew your membership and you will be automatically entered into the drawing. We'll draw one winner per week for each of the four weeks of the drawing. Once you renew, you're automatically entered each week until you win or the drawing ends. The earlier you renew, the more chances you have to win! This is your opportunity to win a fantastic reward and reap all of our exclusive membership benefits–truly a win-win.
Reward Details
To be eligible to win, you must renew between October 16 – November 12, 2018.
Not yet a member of the Association? Activate your 2019 membership online or by reaching out to your regional contact below.