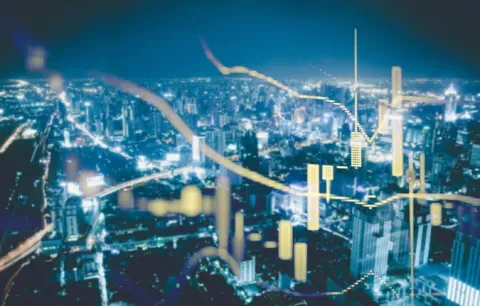 IHG Owners' 5G Revenue Program
The new IHG Owners' 5G Revenue Program, launched in partnership with IHG and Allied Member 5G LLC, allows IHG hoteliers to lease their roof space for cellular network equipment. This best-in-class, turnkey program helps owners drive significant passive revenue, all without any capital or operational expenditures.
Maximize Your Property's Rooftop Revenue Potential
Association Allied Member 5G LLC, the largest aggregator of real estate in the U.S. for rooftop cellular network installations, has partnered with the Association to create the IHG Owners' 5G Revenue Program, giving hoteliers the opportunity for 5G LLC to market their hotel rooftops to all domestic 5G network carriers, including AT&T, DISH, T-Mobile, Verizon and many more.
Through this one-of-a-kind partnership, hoteliers are positioned to secure agreements with multiple carriers, each of which offers a 75/25 revenue split in the hotel's favor. 5G LLC's streamlined approach significantly improves the likelihood of site selection by the carriers—and therefore increased revenues—for commercial real estate owners.
5G LLC's onboarding and customer care experience have been designed specifically for IHG owners, with an easy-to-use online portal. Moreover, their role as an intermediary allows owners to have a single point of contact rather than having to deal with multiple carriers. There is no cost to participate, and owners will incur no capital or operational expenditures. Also, while the carrier licenses can be as long as 30 years, a 5G rooftop deployment does not encumber the ability to trade real estate assets.
Click the button below to visit the dedicated IHG portal, which includes a detailed FAQ, a sample Marketing Agreement, contact information for 5G LLC personnel and additional information.
Major Value Potential
The IHG Owners' 5G Revenue Program offers significant value to members.
NEW REVENUE STREAM
This is a significant new revenue stream of $20,000-$40,000 per year, at no cost to you.
DIGITAL ASSET POTENTIAL
Potentially $1M+ in long-term rooftop revenue that increases the value of your property.
NO COST OR LIABILITY
There is no incremental cost for capital installation and operation. 5G LLC manages all installation activities on your behalf.
FUTURE TECH AMENITIES
As your partner, 5G LLC can help you grow your rooftop revenue with multiple carriers, upgrades and future tech amenities.
Click below to access a press release from 5G LLC outlining the IHG Owners' 5G Revenue Program.