Back to top
Invaluable Association Benefits
This past year has seen the Association add a host of powerful, business-building membership benefits, all designed to help you maximize revenue and strengthen your properties and teams. New resources and partnerships include:
Now more than ever, it is important that hoteliers stay connected as we work together toward new highs in revenue and prepare to better meet any potential challenges. Our relationship with IHG will continue to evolve and grow as we work with members around the world to ensure all future brand initiatives and programs are created with the owner's perspective in mind.
rgb(246,245,250)
Membership Dues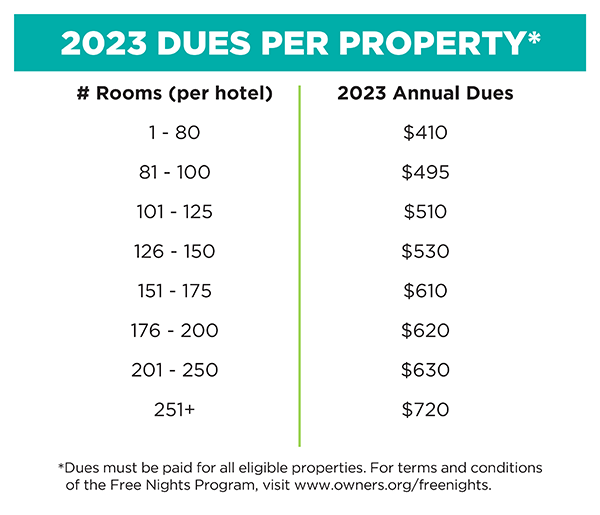 Additional member benefits cards are $600 (if applicable; limit one per hotel).
Interested in finding out more about the features and benefits we provide our members?
rgb(246,245,250)
rgb(246,245,250)