Back to top
Membership Dues
A 20% discount on dues has been applied in light of the ongoing financial pressure owners face.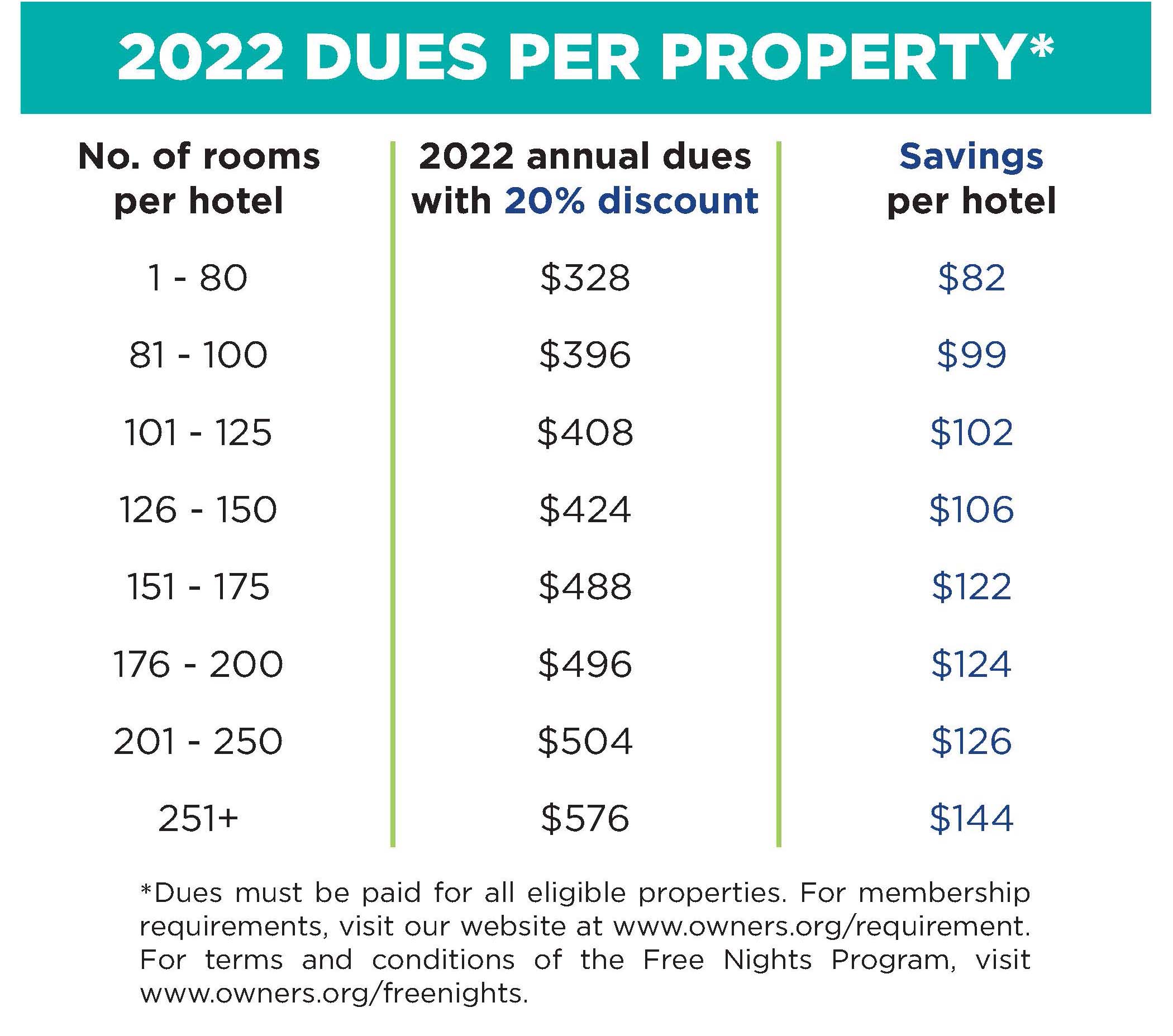 Additional Member Benefits Cards are $500 (if applicable; limit one per hotel)
Interested in finding out more about the features and benefits we provide our members?
rgb(246,245,250)
Join Us In 2022
Please take a moment to watch the following video, which outlines the many accomplishments of the Association since 2019, from standard revisions and new initiatives to the creation of new tools and resources, all designed to be as financially and practically valuable as possible.
And we recognize the difficulties IHG-branded hotels are facing in the wake of COVID-19, and it is now more important than ever to stay connected with fellow owners and the Association as we provide advice and counsel to IHG and work toward recovery.
Additionally, to help alleviate some of the financial pressure, we are offering a 20 percent discount on Association membership dues for 2022, making membership and its many valuable benefits more affordable than ever.
NOTE: Only the designated PC (Principal Correspondent) for your hotel(s) can renew membership online.
rgb(246,245,250)
The Value of Membership
The Association's 2022 Membership Brochure provides a wealth of membership value in one document. Read, download or share the highlights of Association membership and note the list of recent accomplishments achieved by the Association and owner volunteers—the Board and Working Groups—dedicating their time and expertise to uphold our mission of strengthening the returns on members' investments in IHG-brand hotels around the world.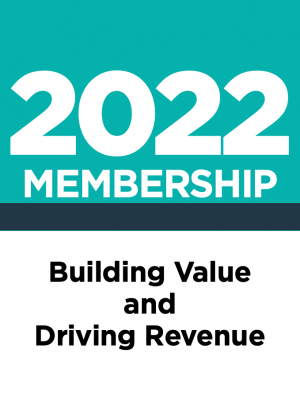 rgb(246,245,250)
rgb(246,245,250)