Back to top
Deepesh Kholwadwala Assumes Chairmanship of IHG Owners Association; 2018 Global Board of Directors for IHG Owners Announced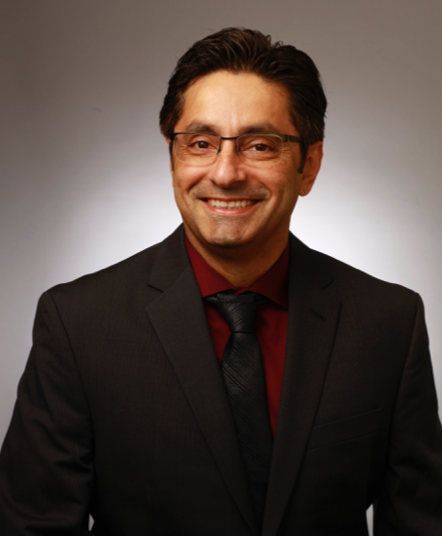 JANUARY 9, 2018 (Atlanta, Georgia) The IHG Owners Association, which represents InterContinental Hotels Group® (IHG®) franchise hotel owners worldwide, has announced that Deepesh Kholwadwala has assumed chairmanship of its Global Board of Directors for 2018. Deepesh is the President and CEO of Dreamcatcher Hotel Group and Sun Capital Hotels with expertise in hotel feasibility, planning, financing, construction, and operations. Deepesh succeeds Allen Fusco, owner and operator of ANABRA Associates.
"I am proud to serve as the voice of our owner members this year, and I look forward to collaborating with IHG in this endeavor," said Kholwadwala.
Don Berg, CEO of the IHG Owners Association, notes that "Deepesh's intellect and mathematical mindset will prove beneficial as we tackle our hotel owners' challenges with revenue management and commissions to third parties. Another of our main goals is to manage industry disrupters to ensure optimal returns to the bottom line. Deepesh's technological perspective will be a fresh, forward-thinking approach for our Association members."
Deepesh is a University of New Mexico graduate and holds a Master's in Mechanical Engineering from Purdue University. He started his first career at Sandia National Laboratories in Albuquerque where he was appointed as the principal investigator to lead several Russian R&D projects aimed at nuclear non-proliferation. Deepesh became a principal member managing research projects in the Intelligent Systems and Robotics Center. Deepesh jointly holds three patents, the most recent in 2017 which deals with neural interface methods for artificial sensory.  He has received the R&D 100 Award [often referred to as the Oscars of Innovation] and was the recipient of the Individual Leadership Award. Deepesh was recognized as an outstanding contributor in developing new methods in solving complex engineering problems. 
Guided by his father's principles of business, Deepesh raised capital and structured a successful launch of his hotel company in 2003. Today, Deepesh's company owns and/or operates nine IHG, Hilton and Marriott-branded hotels in its portfolio with an additional four in the pipeline.  He leads his management team to uphold the company's mission to provide guests unrivaled and exceptional levels of hospitality.
Deepesh deeply connects with the challenges of both internal and external market forces affecting today's hotel owners. He volunteers his time to lead and advocate on behalf of IHG Owners Association members from around the world. In becoming the voice for these members, Deepesh states, "the success of any brand is ultimately determined by long-term profitability of its owners, not shareholders. Every dollar improves owner's margin, and each margin point drives their future branding decision, and therefore, chains must commit to protecting and growing the owners' margins to remain a relevant choice."
Deepesh serves as an Officer of the IHG Owners Association Board of Directors, Capital CDC Board of Director, Albuquerque Lodgers Tax Committee (2018), Co-chair of the IHG Owners Association Americas Council (2015), IHG OA Strategic Planning Committee (2015), vice-chair of the Governance Committee (2013-2016), New Mexico Lodging Association Board of Director (2010-2012), La Quinta Brand Council (2006-2012), and First American Bank Advisory Board Executive (2012-2015). He completed the Cornell University School of Hotel Administration Real-estate Development Program (2007, 2010), and Emory Institute Goizueta Business School Executive Global Leadership program in 2009. Deepesh's hotels have received the Newcomer of the Year and Quality Excellence Awards from IHG in 2011-13 and 2016, Hilton's Lighthouse Award (2014, 2015), Marriott Gold Guest Satisfaction (2016). 
The IHG Owners Association is also pleased to announce its 2018 Global Board of Directors:
       Chair: Deepesh Kholwadwala
       Chair Elect: Kurt Furlong
       Treasurer: Jerry Dimeo
       Secretary: Felix Seiler
       Past Chair Representative: Bakulesh "Buggsi" Patel
       IHG Owners Association CEO: Don Berg
       AMEA Regional Representative: Ronald Barrott
       AMER Member at Large: Peter D. Beukema
       AMER Member at Large: Perry Molubhoy
       AMER Member at Large: Manish Patel
       AMER Member at Large: Joel Zorilla
       Europe Regional Representative: John Stuart
       Europe Regional Representative: Nicola Taylor
       IHG Representative: Elie Maalouf