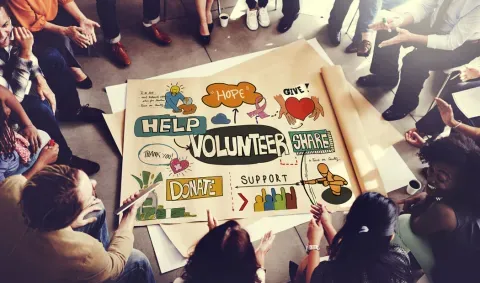 True Hospitality for Good
As the flagship philanthropic program for IHG, True Hospitality for Good drives positive change in the many communities our corporate and hotel colleagues call home.
Charitable Giving & Improving Communities
IHG's flagship charitable giving program, True Hospitality for Good, is designed to help serve the world around us at the environmental, community and individual levels. Through donating, volunteering and raising awareness during initiatives such as Giving for Good month, IHG colleagues embody the spirit of True Hospitality. 
The Association and IHG's philanthropic endeavors, however, are certainly not limited to the month of September, and all year long we serve strategic charitable partnerships to make a difference in communities around the globe. These partnerships help deliver action on hospitality skills building, disaster relief and environmental sustainability. 
Giving for Good Month Returns
Since its launch in 2018, Giving for Good month has seen IHG colleagues provide more than 300,000 acts of kindness in communities around the world. With a brief in 2020 due to the pandemic, Giving for Good month has continued to grow, with thousands of hotel teams joining each year to do their part for their people and planet.
This year, Giving for Good month returns, and IHG has dedicated the entire month to giving back and giving thanks, encouraging colleagues to do good through gestures big and small, as teams or making a difference closer to home. Learn more through the link below.